Here are a few design and branding examples
I aim to create effective, engaging, visually compelling, and user-friendly collateral.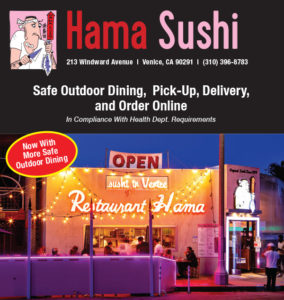 Promotional Postcard /Mailer
Promotional piece for Hama Sushi – A Sushi Restaraunt in Venice, CA
Venice Art Crawl Mixer Promotion
Promotional piece for a Venice Art Crawl Mixer
Plumbing/Services Collateral
Collateral example for a services group/company.
Ready to elevate your brand with unmatched Graphic Design, iconic Logo Design, holistic Branding, and result-driven Marketing Collateral?
Let's collaborate and create magic.